(Repair Procedure)
V01, 20200819
Description:
If you open an article on InCare Support which has a video instruction inside, you may face the below message on the video and you won't be able to play that video.
If you have experienced this, read through for the instruction for how to solve this issue.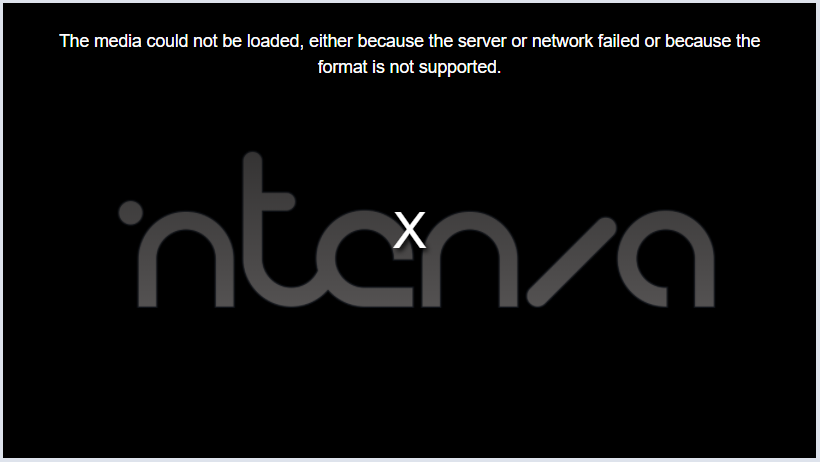 Solution:
Some of the Internet browsers are blocking the contents which are from a link via HTTP. They only allow the the links via HTTPS by default. However, they have provided the option to manually allow the contents from a HTTP link.
See below instruction for manually allowing such a content to be displayed on Google Chrome browser: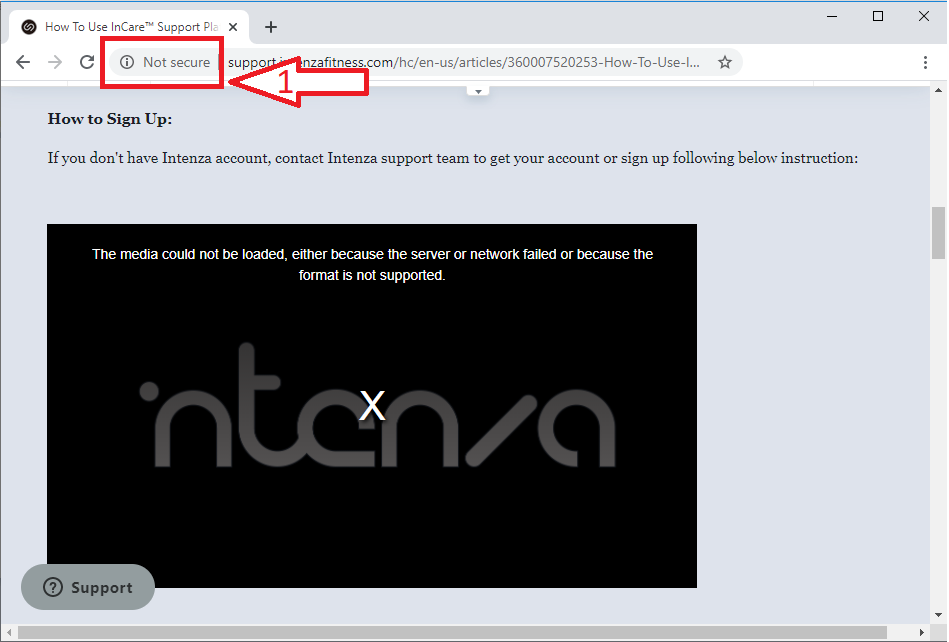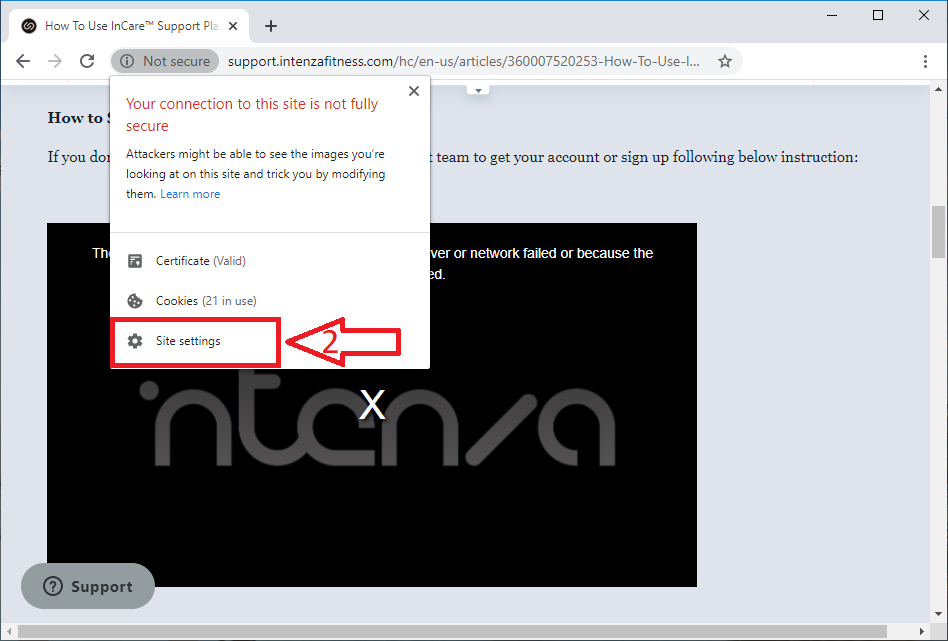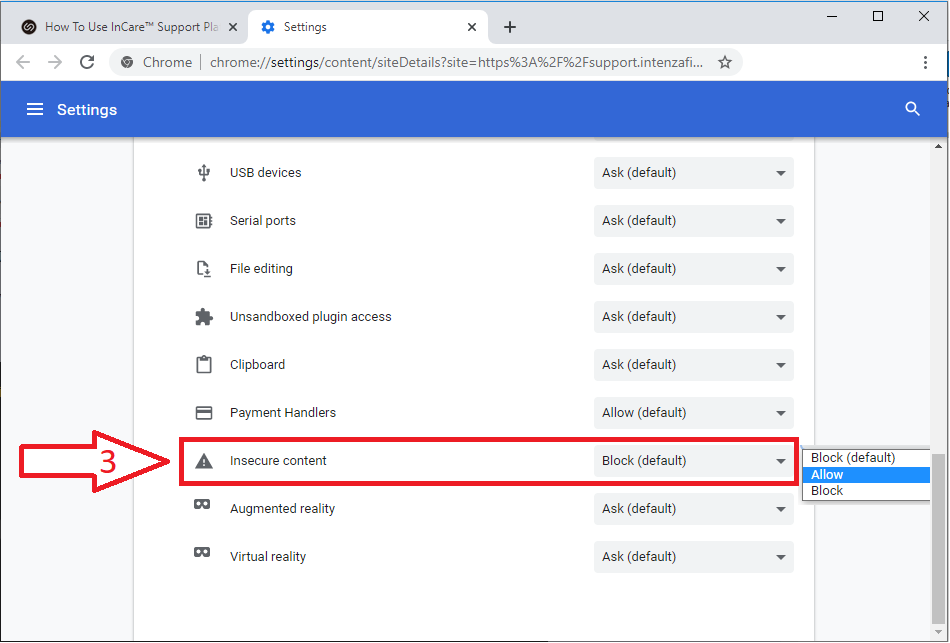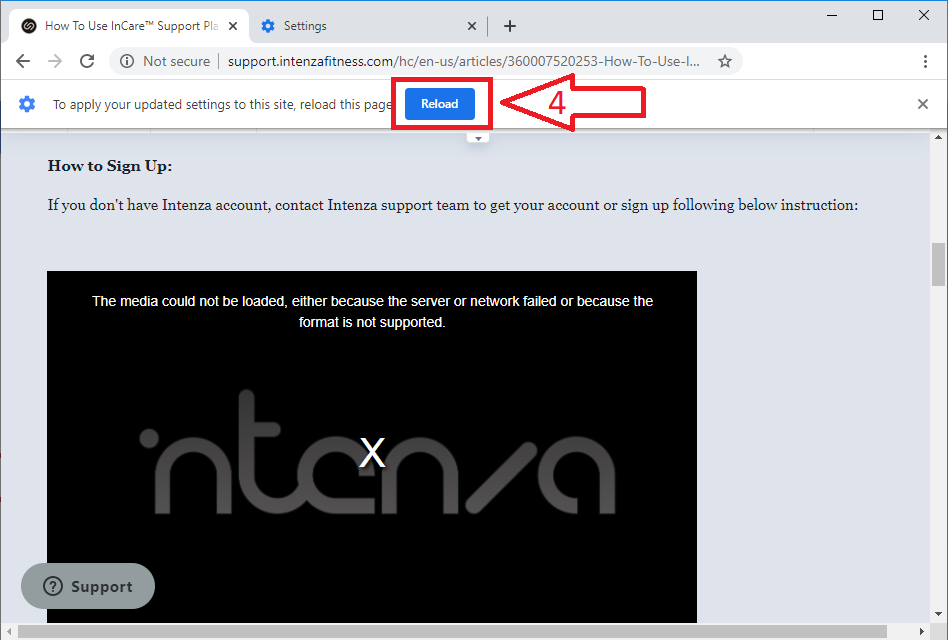 Download Video Instruction HERE.
NOTE:
* Following the above instruction, you are ONLY allowing the insecure content on "support.intenzafitness.com" and for any other website that you visit, the insecure content will be still blocked.
* Currently this feature (Insecure content) is only blocked on Google Chrome by default and other browsers (Firefox / Safari) may only show a warning but the content can be still played.
However, in case you are using other browsers and facing similar problem, the instructions are available online for allowing insecure content.